November Renovation Celebration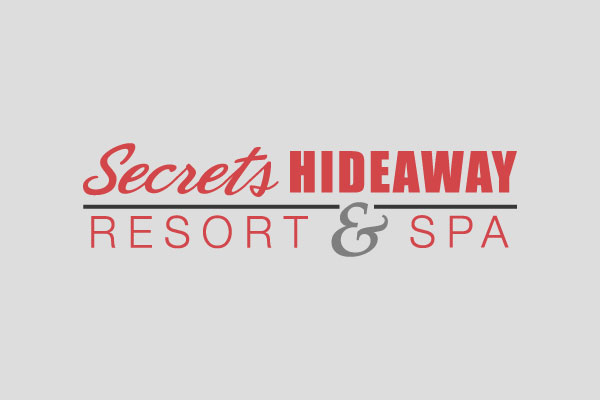 Posted: November 12th, 2020
"The golden rule for any successful businessman is to put yourself in your customer's place."
We have been humbled by the loyalty and support from our valued guests and condo owners during our long renovation process. When we were faced with a pandemic, we had to take a step back from renovations and now that the delays due to COVID are behind us, it is time to move forward. Between all the construction mess and some areas even being out of commission, we have still kept the parties going and the events keep getting better than ever! So how do we show you how much we and our staff appreciate you after already having a huge Members Appreciation Weekend??? We host a Renovation Celebration sprinkled with a surprise birthday bash for Brandon from iCandy!! YES all the papers and contracts have been signed and finalized to take us to the next level, making Secrets the ultimate lifestyle destination!! What better way to celebrate than at Secrets with all your sexy friends?
So Get your favorite drink at the bar and get ready for Something BIG.
As many have noticed we have been under more cosmetic renovations, painting all of the buildings on property, grinding up the walkways and getting the exterior looking like the amazing resort Secrets is known to be. Many of you have seen our temporary stage and we are excited to announce that we will be demolishing it soon to put in our state-of-the-art ultra-sexy South-Beach Style Lazy River!! Many of you are already aware of that and have been awaiting these changes, but there is even more.
What is a lifestyle resort without on-premise areas to meet, mix, mingle, play and fantasize?
With all the new additions and remodeling on the exterior, we could not leave out the interior of our nightclub and playrooms. With our design team and a budget of $200,000 we are bringing to you the sexiest and hottest new playrooms to fulfill those naughty, sexy fantasies. And Club Secret is about to undergo a facelift as well – with a more sleek and modern new look, new furniture, – there is so much to celebrate!
The things we have planned are literally, "Earth-Shattering". Secrets is the innovator with Ground-Breaking improvements. This is history in the making and YOU are part of making history! The greatest thing about you being involved before renovating is remembering what it used to be and then watching the transformation into what it's going to be.
With all that has transpired already, we are not about to stop now! We are about to undergo even MORE major renovations for everyone to enjoy, as we continue to create the ultimate lifestyle destination. All of this calls for one hell of a celebration!
So everyone that joins our Black Friday Renovation Celebration at Secrets November 28th will enjoy $1 dollar wells drinks, $2 Beers, $3 shots (of course we will be giving away free shots throughout the day and night). We are always giving away prizes for contests but with this big event we are celebrating, and with the Holidays coming up around the corner we will be giving away cash prizes and gift cards ALL day Saturday and everyone that walks in the door will be given a Secrets Saturday (sexier than Black Friday and naughtier than Cyber Saturday) gift from Secrets Hideaway Resort and Spa. What better way to end the celebration than to give away a free weekend when we have our Big Reveal for the newly remodeled Secrets?
That is not the only celebration we have going on!!
Get out your party hats and iCandy gear as we kickoff a special birthday bash for the Candyman Brandon. Our DJ's will be spinning the hottest hits at our insane birthday bash pool party, leading up to our nighttime Corset and Bustier theme party inside club Secret where we will be giving away cash and shots throughout the night.
Get a sitter for your kids and a kennel for your dogs. Get your sexiest Dress To Impress vivid threads together, and ladies, don't forget your shortest skirts and sheerest tops, tightest dresses and spikiest heels, Book your rooms – pack your bags and come Celebrate this HUGE milestone at the one and only REAL Secrets Hideaway Resort
"Often Imitated Never Duplicated" – Secrets Hideaway Resort and Spa