Swingers Gone Wild is HERE!!!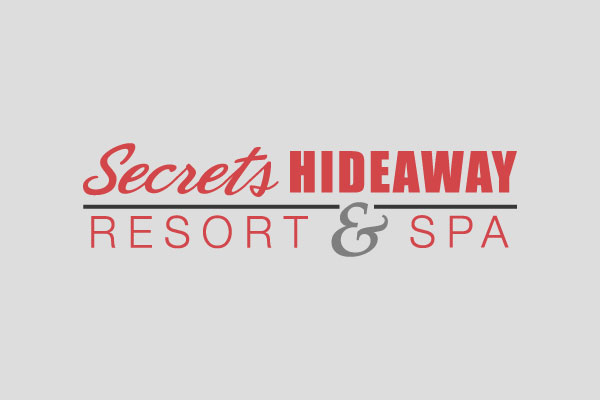 Posted: August 30th, 2017
Swingers Gone Wild starts tonight with our always popular Meet & Greet Wednesday. Whether you are here to see old friends or meet new ones, this party is an inviting crowd pleaser. Join everyone at the Tiki Bar from 6pm-9pm for Happy Hour. Enjoy one of our tantalizing $3 margaritas or share a 2 for 1 drink with a seductive friend. Make sure you take a taste of the complimentary dinner buffet served from 7:30pm-11pm at Secrets Café. Meet up with your new friends at Club Secret where you can dance the night away and quench your thirst with your favorite drink. Are you ready for some steamy fun? The playroom is the next stop on your night of adventure.
Thursday night, Day 2 of the Swingers Gone Wild Takeover, begins at 7:30pm with Newbie Thursday. Tonight we invite couples who have never experienced Secrets Hideaway to explore their wild side. You can purchase a 1 night membership and club entry for only $40. Want to stay the night? Please do. You can purchase a 1 night membership, club entry and a room for a mere $75. Make the night your own fantasy experience. Whether you want to soak in one of our hot tubs or get your groove on, Secrets Hideaway is the place for you.
Friday morning is the first of many clothing optional pool parties from 10am-5pm. Secrets Hideaway will have plenty of poolside activities, like nude slip-n-slide, naked volleyball, and much, much more. Are you hungry? Purchase something from our Lunch menu. Everything is freshly made to order. As the day winds down and the lights go out, Secrets Hideaway fires up the sexy sounds for our Beach Party Friday at Club Secret. Just imagine all the sexy ladies in barely there bikinis getting all hot and bothered. Don't forget about our complimentary Omelette Bar from Midnight-2am to recharge your batteries.
Saturdays at 10am starts our second clothing optional pool party of the weekend. The weather is HOT, the drinks are COLD, the food is GREAT and the view is SPECTACULAR. Secrets Hideaway will have plenty of poolside activities, like nude slip-n-slide, naked volleyball, and much, much more. As the sun gets hotter, try one of our drink or bucket specials to quench your thirst.
Did you wake up hungry? Our complimentary breakfast buffet from 7am-10am at Secrets Café is just what you need. Saturday is our second clothing optional pool party. From 10am-11am, enjoy FREE Bloody Mary's and Mimosas at the poolside Tiki Bar. You and your friends can lounge in the sun, have fun with poolside games, sun your buns, or just hang out by the poolside bar admiring all the sexy people. Don't forget to break out the sunscreen and have a friend or two, rub you down. Lunch will be available for purchase. From burgers and fries to salads and wings, there is something for everyone. Have you been naughty?
Saturday night, school is in session as Secrets Hideaway rings the bell for our Naughty Schoolgirl Party. Don't be late!! You may get a detention and will need to work really hard at putting a smile on the teacher's face for his private lesson. Do you need a spanking by the Principal? Make your way over to Lady Savannah's Dungeon for an experience that is sure to make your night.
SATURDAY ROOMS SOLD OUT;

PARTY PASSES ARE STILL AVAILABLE



OVERFLOW HOTEL INFORMATION:
Quality Inn & Suites Heritage Park
2039 E Irlo Bronson Memorial Hwy, Kissimmee, FL 34744
(407) 449-4777
Sunday morning offers another complimentary breakfast buffet at Secrets Café. Now that you are ready to go, our third clothing optional pool party is next on the list. The pools are inviting, the drinks are cold, the food is great and the view is SPECTACULAR!! Don't want the weekend to end yet? Neither do we!!
Sunday night is the Come As U Are Party at Club Secret. The weather is still steamy and you can be too. Dress as sexy as you want or just Come as U Are to have fun, drink, dance and have some sexy fun. We want you to be as comfortable as possible. Just think how much fun it will be to dance all night, have some drinks, then head off to the Playroom.
Good morning sunshine. Happy Labor Day!!! Chef Felix has a complimentary breakfast buffet waiting for you. Now that your batteries are charged, your tummies are full and you are raring to go, we hear the pools calling your name. When you are ready, lunch will be available for purchase from 11am-5pm. If you haven't tasted our Secrets Burger, you don't know what you're missing. As you enjoy your time at Secrets Hideaway Resort, make sure to sign up for a Condo tour with Barbie to learn how you can "Own A Piece of the Lifestyle." Grab a bite, take a dip or have some sexy fun by the pool before heading back to reality. See you next week ;-)